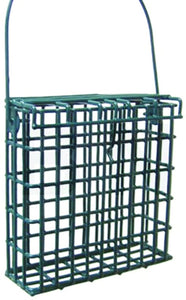 Fun addition to backyard suet feeding. Attract unique and beautiful birds to your backyard.

Built to last using heavy guage coated wire and tighter wire mesh

Snap locking lid keeps other critters from from enjoying the suet

Convenient loop handle allows you to easily move from tree to tree with no hassle

Made in the U.S.A.