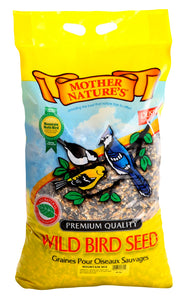 This economically priced seed mix is designed to attract a broad spectrum of backyard birds with popular ingredients including: cracked corn, millet, black oil and striped sunflower and cereal grains.
Recommended feeders for this mix are: hopper feeders and platform feeders.
Ingredients: Cracked Corn, Wheat, White & Gold Proso Millet, Striped Sunflower.