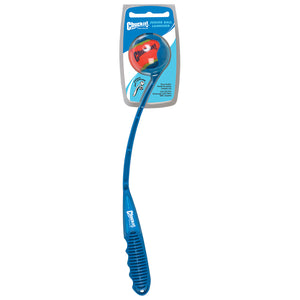 Quite simply the best range of Launchers available on the market. Comprehensive range of sizes and designs for hands free, 'no slobber' pick-up. Chuckit! Ball Launchers throw faster and further!
Excellent range of high quality Launchers
Durable plastic designs with ergonomic handles
Range of throwing distances and ball sizes
The longer the Launcher the further the throw!
Assorted colours Blue, Green and Orange
Designed to suit a range of Launcher Compatible toys.