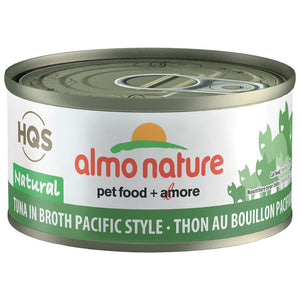 Almo Nature's Natural line is a LID formula meal with a high energy source.
Almo Natural contains only natural proteins, vitamins, essential amino-acids such as taurine, lysine, methionine and others. The shredded cuts are preserved in their own cooking broth.
Features: 100% HQS Ingredients Grain Free High Energy Source Additive Free
Ingredients: Pacific Tuna 76%, Water Sufficient For Cooking 24%.